We invest in Human Rights and Citizenship education, through online training for all with a participatory and tailored approach. Along with local stakeholders, ministries and civil organisations, we engage in large scale public campaigns, distribution of educational material and awareness raising through long cycles of peer to peer groups led by youth and people With disabilities. We also have a victim support unit with comprehensive case management provision, legal and psychosocial counselling, special needs education services integrated in schools. Last but not least, we have a special program for vulnerable groups including independent living interventions for people with disabilities.
Mauritius
Rodrigues
Madagascar
Mauritius
Situation at a glance
Context
In less than 50 years, Mauritius has gone from having a low-income sugar-based monoculture economy to having a well-diversified economy supported by export-focused manufacturing, tourism, and financial and business services. However, according to some research, Mauritius is still facing poverty problems in some vulnerable parts of the island, leading to a high level of unemployment and also difficulty for children to have access to education.
Mauritius, a Small Island Development State (SIDS), is likewise having trouble coping with the effects of climate change. The nation is extremely susceptible to the harmful consequences of climate change, particularly in its coastal regions. The more vulnerable people are affected first by the rising sea level, increased frequency and intensity of tropical cyclones, and heavy rainfalls, which all contribute to significant economic damage.
Source: 2021 – UN Country Annual Results Report – Mauritius (March 2022)
Human Rights
Additionally, Mauritius has ratified additional internationally recognised development objectives and treaty commitments, including Agenda 2030, the Samoa Pathway, and the Africa Agenda 2063. There are numerous regional and global human rights agreements to which Mauritius is a party. In terms of engaging in human rights work and completing its reporting requirements to treaty bodies, Mauritius needs now to improve application in each field that she has signed. The country is furthermore, still behind in terms of recognising the rights of people with disabilities and even in terms of infrastructures to facilitate total inclusion in society.

Economic situation
In July 2020, Mauritius attained high-income status (based on 2019 data). However, the COVID-19 pandemic's effects caused it to change its status in 2020. Despite resolving the public health issue successfully, there was a significant economic impact, as GDP shrank by 14.9% in 2020.

Mauritius's real GDP growth is anticipated to rise to 5.8% in 2022, driven primarily by a rebound in the tourism industry and a successful COVID-19 immunisation campaign. A significant increase in prices during the second half of 2021 raised its inflation rate to 4%. The problem persists in 2022 when strong increases in the cost of food and fuel cause the inflation rate to reach 9.5% from January to April. Inflation is anticipated to be 10.5% on average in 2022.
Our work in DIS MOI
DIS MOI Mauritius was registered in 2012 and has received the support of NSIF, Rosa LUXEMBURG foundation, Australian High Commission among others. The main activities have been:
FLE
Independent Living
Law Clinic
Online Human Rights Training
Environmental Rights Sensitisation Campaigns


Staff and Volunteers
Mauritius has 29 staff, including around 10 program and support staff and special educators for the education program.
Looking Forward
In 2023, DIS MOI Mauritius will scale up its activities , professionalize by adherence to international standards regarding assessment, monitoring and reporting and is planning to widen the HR department and open a legal department.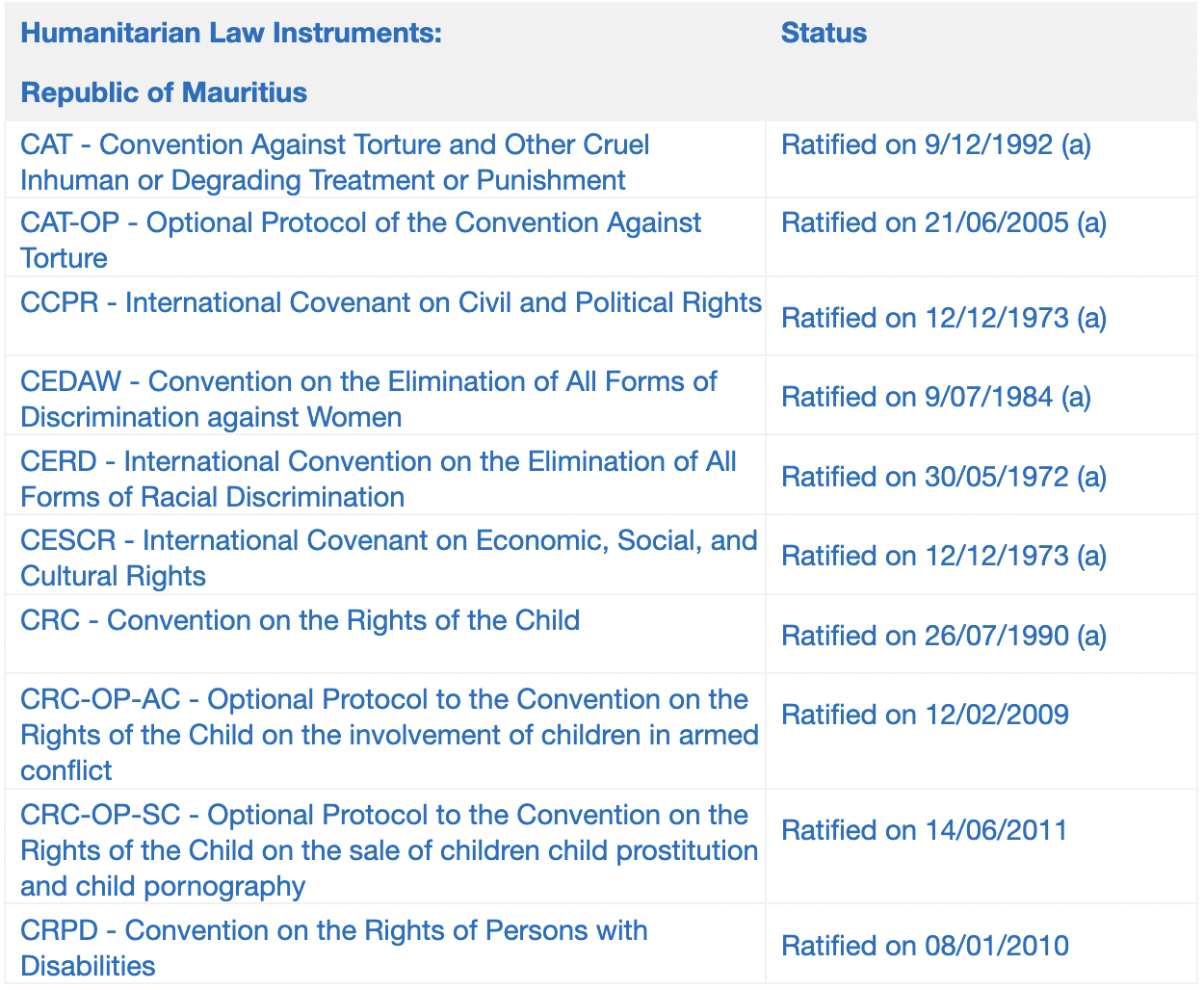 Source: United Nations Human Rights Treaty Bodieu
Rodrigues
Madagascar